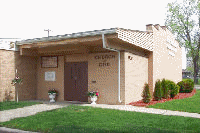 Welcome ! To the Church that Cares
About YOU
Pastor Jerry P. & Sister Lorinda Grubbs
Faith Tabernacle Church of God
Rev. Jerry P. Grubbs, Pastor
We hope you will enjoy your visit here and we will soon see you in one of our pews.
We are located in Lincoln Park, Michigan
at 1606 Electric.
If you would like to receive our update newsletters, join our mailing list at the bottom of this page.
Have a blessed day!
Service Times
Sunday Coffee Fellowship 9:15-9:45 AM
and 5:15 - 6 PM 1st Sunday
Sunday Morning Sunday School 10:00 AM
Sunday Morning Worship Service 11:00 AM
Sunday Evening Worship Service
!st Sunday Each Month 6:00 PM
First-Sunday -Each-Month-Fellowship-Potluck After PM Service
Wednesday Evening Youth 6:30 PM
Thank you very much for visiting us, and we hope you will come again soon. We would appreciate it if you would go by our Guest Book and let us know you were here.
Navigate our site by visiting our Library where all pages are listed. You can also just click the "Next" button all the way to the last page.
You can go any where in our web home from the Library and there is a link back to the Library from every page.
There is also a "Quick Menu" Link at the top of many pages.
Don't forget to sign our Guestbook. Please come back soon!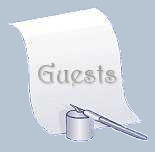 A special "Thanks" to Shirley Miller at Creations of Praise who so graciously allowed us to use some of her backgrounds and graphics in creating this website.
Join our mailing list for updates and special announcements.
Welcome Page (this page)
Copyright Faith Tabernacle Church of God 2005