Paul and Vergel's family appreciate the outpouring of love and comforting words from their many friends. Some of the condolences are on this page. If you would like to add something on these pages to the family, please use the Guest Book link on this page or email Pastor Jerry at the church Email Address below.
If you have pictures or stories to share, please contact Pastor Jerry, and we wll include them in Paul and Vergel's memorial pages.
The family appreciates everyone who has responded with such warm thoughts about their beloved ones.
Click here for Memorial Home Page
Friends' Word Bouquets
From Alabama
May God bless the Grubbs Family on the passing of Rev. Grubbs' mother. What a nice-looking couple his parents were, and the world is better because they were here. In reading the memorial, I noticed they have a beautiful daughter named Ina.

With my deepest sympathy at this sad time.

Love, Ina Kay
From Kentucky
I enjoyed your presentation about your parents and their "roots." Their seeds of love will continue to grow through their family and those that knew them. God is still in the healing business. It was awesome reading about Missies healing!
Love you all, Gwenda
From Michigan
What a beautiful family,so full of love for each other and God. It does make a difference in your life to have Him in it. I'm so sorry I missed the funeral, You were all in our prayers. What beautiful pictures. i really enjoyed looking at them.
Love you guys,
Your Cousin,LaDonna
From Iowa
Our deepest sympathy goes out to you and your family. What a great way to honor them by this beautiful memorial page. May God continue to bless you.
Jan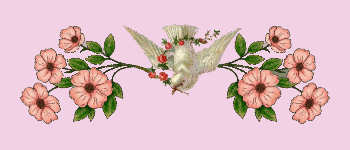 From Tennessee
Our deepest sympathies and prayers are with the Grubbs Family, that we love so much, and feel like part of your family. I couldnt hold back the tears as I viewed this special Memorial to Your Great Parents, my special friends, Bro. Paul and Sis. Vergel Grubbs. Bro. Paul always had time for me when I was a young preacher, and I will never forget Sis. Vergel. She was a Sweet Lady!!! She always gave me a paper bag full of Peanut Butter Fudge when I left a Revival there in Lincoln Park, and when I would get out in the car and open up the bag to indulge in the fudge,she had always put an offering in there also. I will never forget. Thats not the only reason we loved her so much, there are several reasons, for she was a Great Lady that loved her family and loved the work of the Lord. Grubbs Family, you have a Great Heritage, and will always be special to me and my family. And Jerry and Lorinda, my kids still beg to come to your house all the time.....God Bless, we love you, and will always pray for you!!!
Rev. Jay & Tammy Walden & Family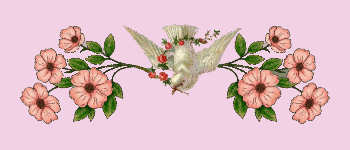 Grubbs family, our prayers are with you all. Even tho we have not known you as long as a lot of others have, our love for all the church family has grown more than you could ever imagine. The loss of Sister Grubbs leaves a big hole in our hearts We love her and will surely miss her.
Myerl and Deanna Baker

From Michigan
Our prayers are with all your family and Church family. May God keep you safe and in his care until we all gather home for that glorious reunion in Heaven. Mom and Dad Grubbs are very proud of their children and appreciate all the beautiful memories that you have shared with everyone.
Pastor Raymond and Linda Rose

From Michigan
Greeting Pastor Jerry. It made me feel real good reading about your parents, and what they went thru in their life, but stayed true to our Lord. May the Lord bless you all. In His name. Amen.
Al Scarcelli
Used by permission of Rev. Paul & Vergel Grubbs Family
Floral swags Courtesy of Creations by Dawn

Copyright Faith Tabernacle Church of God